Affordable Ac Services
in Dubai
Affordbale Ac services in Dubai, Big Brothers promo affordable services starts from AED 99, Ac deep cleaning, Ac soft Cleaning, Ac maintenance, Ac repairing, Ac Installation, Emergency ac repair, HVAC repair,  Window Ac Service, Air Conditioning Supply Installation, Annual  Ac maintenance contract, Home Ac Maintenance, Big Brothers Technical Services, Air Conditioning repair services, Carrier Ac repair, O general Ac repair, Air conditioner annual maintenance, ac fitting service near me, ac fix services dubai, ac compressor repair. Affordable Ac Services in Dubai | Air Con. repair | Air Con. Supply | AC Installation | AC Fixing Dxb | AC Deep Cleaning | Ac Soft Cleaning Dubai | HVAC
How we can Serve you?
Affordable Air Conditioning repair service in Dubai
Affordable Air Conditioning repair Service in Dubai: Big Brothers provide high quality of Ac deep cleaning, Ac soft cleaning, Air Conditioning repair maintenance services in Dubai. Main areas of Dubai to cover Ac deep cleaning with affordable rates are Dubai Marina, Jumeirah Park, Al Safa, JLT, JVT, Arabian Ranches, Sports City, Production city, Al Barsha Dubai, Media City, Internet City, Jewel Marina Dubai, Motor City, Emirates Hills, We are the Specialists in Air Conditioning Repair, maintenance, services, Ac Supply Installation. Our professionals trace fault fast by using latest Ac fault finding tools. Big Brothers cover all the areas of Springs Dubai for Ac deep cleaning, Ac repair, Ac maintenance by ensuring high quality of service, In Springs we cover Springs 1, Springs 2, Springs 3, Springs 4, Springs 5, Springs 6 till Springs 12, Al Furjan, Discovery Garden, Dubai Investment Park, Remraam. Mira townhouse Community, Affordable Ac Services in Dubai by Big Brothers.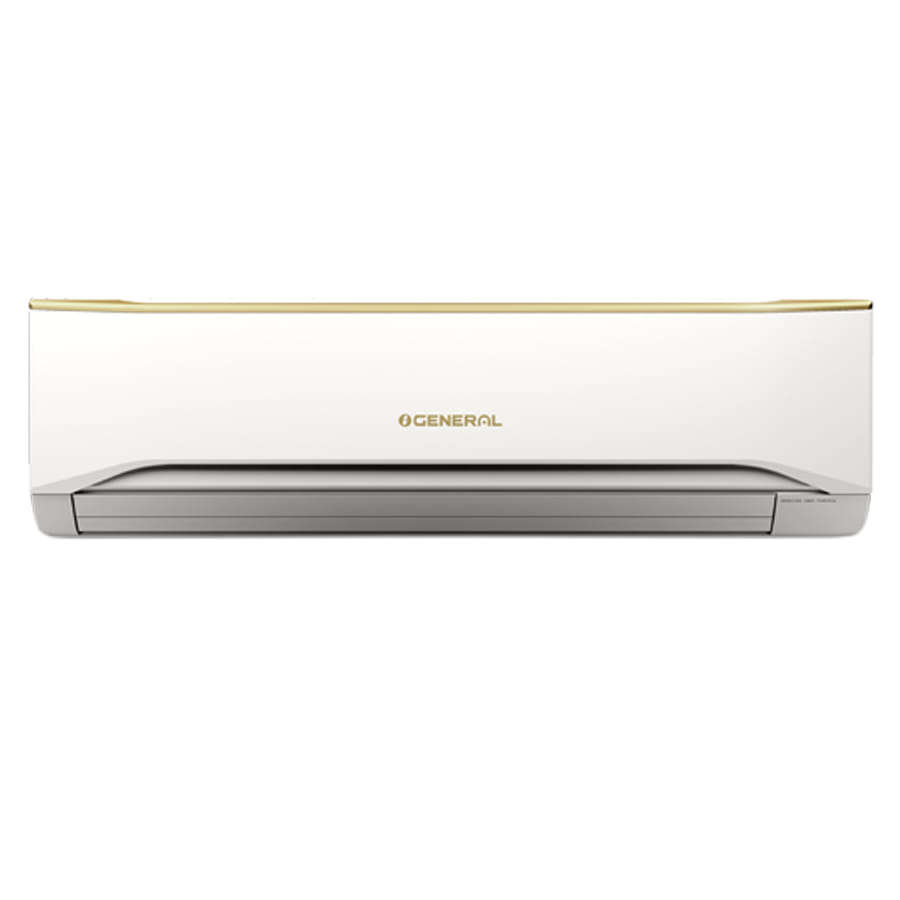 • AC Drainage • C Breakers • Fuses • A/C Capacitors •
AC Compressor •
A/C Evaporator Coils
Fan Motor
AC Worn Contactor
Air Con Filter
AC Condenser Coils •
A/c Thermostat
Refrigerant Leakage

Big Brothers do Ac Supply Installations for main brands in Dubai are Daikin, UTS Carrier, Panasonic, Aftron, Bryant, Cooline, Daewoo, Gibson, Fujitsu, Gree, Haier, Hitachi, Lennox, Midea, hisense, Mitsubishi, O General, Rheem, Ruud, SKM, LG, Sanyo, Samsung, Sanyo, Trane, York, West Point, Akai, Super General. Big Brothers Supply main types of Air Conditioning brands are Central Air Condition, Ducted Split air Condition, Centralize Air Condition, Decorated Ac, CHW FCU, Fan Coil Unit Air Condition, Window Air Condition, Cassette Type, Air Condition, Split Air Condition, Ceiling Air Condition, Portable Ac. Big Brothers provide Affordable Ac Services in Dubai.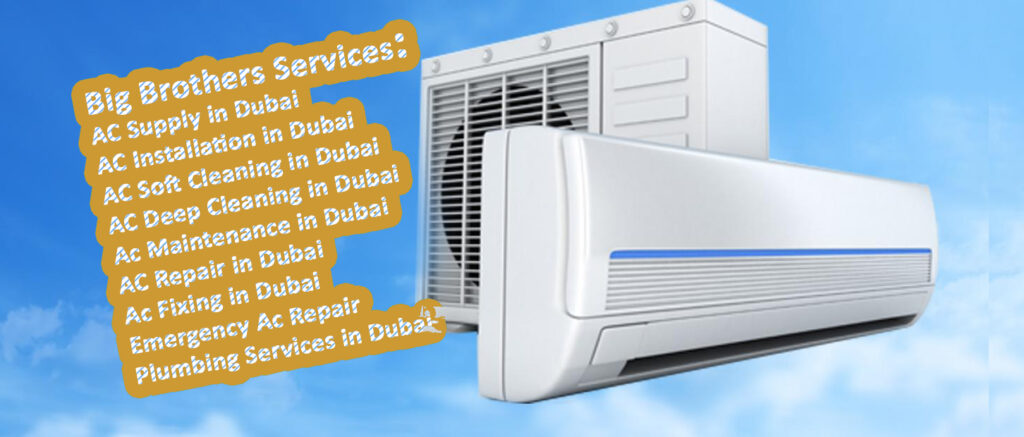 Affordable AC Maintenance in Abu Hail
Affordable AC Maintenance in Al Awir 1
Affordable AC Maintenance in Al Bada
Affordable AC Maintenance in Al Baraha
Affordable AC Maintenance in Al Buteen
Affordable AC Maintenance in Al Dhagaya
Affordable AC Maintenance in Al Furjan
Affordable AC Maintenance in Al Garhoud
Affordable AC Maintenance in Al Hamriya Dubai
Affordable AC Maintenance in Al Hamriya Port
Affordable AC Maintenance in Al Hudaiba
Affordable AC Maintenance in Al Jaddaf
Affordable AC Maintenance in Al Jafiliya
Affordable AC Maintenance in Al Karama
Affordable AC Maintenance in Al Khabisi
Affordable AC Maintenance in Al Khwaneej
Affordable AC Maintenance in Al Mamzar
Affordable AC Maintenance in Al Manara
Affordable AC Maintenance in Al Mankhool
Affordable AC Maintenance in Al Mizhar
Affordable AC Maintenance in Al Mizhar
Affordable AC Maintenance in Al Muraqqabat
Affordable AC Maintenance in Al Murar
Affordable AC Maintenance in Al Mushrif
Affordable AC Maintenance in Al Muteena
Affordable AC Maintenance in Al Quoz
Affordable AC Maintenance in Al Qusais
Affordable AC Maintenance in Al Raffa
Affordable AC Maintenance in Al Ras
Affordable AC Maintenance in Al Rashidiya
Affordable AC Maintenance in Al Rigga
Affordable AC Maintenance in Al Sabkha
Affordable AC Maintenance in Al Safa
Affordable AC Maintenance in Al Safa 1
Affordable AC Maintenance in Al Safa 2
Affordable AC Maintenance in Al Safouh
Affordable AC Maintenance in Al Satwa
Affordable AC Maintenance in Al Shindagha
Affordable AC Maintenance in Al Twar
Affordable AC Maintenance in Al Waha
Affordable AC Maintenance in Al Waheda
Affordable AC Maintenance in Al Warqa
Affordable AC Maintenance in Al Wasl
Affordable AC Maintenance in Arabain Ranches
Affordable AC Maintenance in Business Bay
Affordable AC Maintenance in Discovery Gardens
Affordable AC Maintenance in Downtown Dubai
Affordable AC Maintenance in Dubai Internet City
Affordable AC Maintenance in Dubai Investment Park 1
Affordable AC Maintenance in Dubai Investment Park 2
Affordable AC Maintenance in Dubai lifestyle city
Affordable AC Maintenance in Dubai Marina
9/Affordable AC Maintenance in Dubai Media City
Affordable AC Maintenance in Dubai production city
Affordable AC Maintenance in Dubai Sports City
Affordable AC Maintenance in Elite Residence
Affordable AC Maintenance in Emirates Hill
Affordable AC Maintenance in Falcon City
Affordable AC Maintenance in Green Community
Affordable AC Maintenance in Hatta
Affordable AC Maintenance in Hor Al Anz
Affordable AC Maintenance in Hor Al Anz East
Affordable AC Maintenance in Jebel Ali
Affordable AC Maintenance in Jewel Marina Dubai
Affordable AC Maintenance in Jumeira
Affordable AC Maintenance in Jumeirah
Affordable AC Maintenance in Jumeirah 2
Affordable AC Maintenance in Jumeirah Dirstricts
Affordable AC Maintenance in Jumeirah Golf Estate
Affordable AC Maintenance in Jumeirah Hights
Affordable AC Maintenance in Jumeirah Islands
Affordable AC Maintenance in Jumeirah Park
Affordable AC Maintenance in Jumeirah Village circle
Affordable AC Maintenance in Jumeirah Village Triangle
Affordable AC Maintenance in Knowledge Village
Affordable AC Maintenance in Layan
Affordable AC Maintenance in Madinat Jumeirah
Affordable AC Maintenance in Marsa Dubai
Affordable AC Maintenance in Meadows
Affordable AC Maintenance in Meadows
Affordable AC Maintenance in Mirdif
Affordable AC Maintenance in Motor City
Affordable AC Maintenance in Mudon
Affordable AC Maintenance in Mudon villa
Affordable AC Maintenance in Muhaisanah
Affordable AC Maintenance in Muhaisnah 1
Affordable AC Maintenance in Nad Al Hammar
Affordable AC Maintenance in Nad Shamma
Affordable AC Maintenance in Nadd Al Shiba 3
Affordable AC Maintenance in Naif
Affordable AC Maintenance in Oud Metha
Affordable AC Maintenance in Palm Jumeirah
Affordable AC Maintenance in Polo Homes
Affordable AC Maintenance in port Saeed
Affordable AC Maintenance in Ras Al Khor
Affordable AC Maintenance in Ras Al Khor Industrial
Affordable AC Maintenance in Sheikh Zaid Road
Affordable AC Maintenance in Silicon Osis
Affordable AC Maintenance in Springs
Affordable AC Maintenance in Studio City
Affordable AC Maintenance in Tcom city
Affordable AC Maintenance in The Garden Dubai
Affordable AC Maintenance in The Greens
Affordable AC Maintenance in The Lakes
Affordable AC Maintenance in Trade Centre 1
Affordable AC Maintenance in Trade Centre 2
Affordable AC Maintenance in Umm Al Sheif
Affordable AC Maintenance in Umm Al Sheif
Affordable AC Maintenance in Umm Hurair 1
Affordable AC Maintenance in Umm Ramool
Affordable AC Maintenance in Umm Suqeim 1
Affordable AC Maintenance in Umm Suqeim 3
Affordable AC Maintenance in Umm Suqiem
Affordable AC Maintenance in Wadi Alamardi
Affordable AC Maintenance in Warsan
Affordable AC Maintenance in Za'abeel
Affordable AC Maintenance in Dubai
Affordable AC Service in Abu Hail
Affordable AC Service in Al Awir 1
Affordable AC Service in Al Bada
Affordable AC Service in Al Baraha
Affordable AC Service in Al Buteen
Affordable AC Service in Al Dhagaya
Affordable AC Service in Al Furjan
Affordable AC Service in Al Garhoud
Affordable AC Service in Al Hamriya Dubai
Affordable AC Service in Al Hamriya Port
Affordable AC Service in Al Hudaiba
Affordable AC Service in Al Jaddaf
Affordable AC Service in Al Jafiliya
Affordable AC Service in Al Karama
Affordable AC Service in Al Khabisi
Affordable AC Service in Al Khwaneej
Affordable AC Service in Al Mamzar
Affordable AC Service in Al Manara
Affordable AC Service in Al Mankhool
Affordable AC Service in Al Mizhar
Affordable AC Service in Al Mizhar
Affordable AC Service in Al Muraqqabat
Affordable AC Service in Al Murar
Affordable AC Service in Al Mushrif
Affordable AC Service in Al Muteena
Affordable AC Service in Al Quoz
Affordable AC Service in Al Qusais
Affordable AC Service in Al Raffa
Affordable AC Service in Al Ras
Affordable AC Service in Al Rashidiya
Affordable AC Service in Al Rigga
Affordable AC Service in Al Sabkha
Affordable AC Service in Al Safa
Affordable AC Service in Al Safa 1
Affordable AC Service in Al Safa 2
Affordable AC Service in Al Safouh
Affordable AC Service in Al Satwa
Affordable AC Service in Al Shindagha
Affordable AC Service in Al Twar
Affordable AC Service in Al Waha
Affordable AC Service in Al Waheda
Affordable AC Service in Al Warqa
Affordable AC Service in Al Wasl
Affordable AC Service in Arabain Ranches
Affordable AC Service in Business Bay
Affordable AC Service in Discovery Gardens
Affordable AC Service in Downtown Dubai
Affordable AC Service in Dubai Internet City
Affordable AC Service in Dubai Investment Park 1
Affordable AC Service in Dubai Investment Park 2
Affordable AC Service in Dubai lifestyle city
Affordable AC Service in Dubai Marina
9/Affordable AC Service in Dubai Media City
Affordable AC Service in Dubai production city
Affordable AC Service in Dubai Sports City
Affordable AC Service in Elite Residence
Affordable AC Service in Emirates Hill
Affordable AC Service in Falcon City
Affordable AC Service in Green Community
Affordable AC Service in Hatta
Affordable AC Service in Hor Al Anz
Affordable AC Service in Hor Al Anz East
Affordable AC Service in Jebel Ali
Affordable AC Service in Jewel Marina Dubai
Affordable AC Service in Jumeira
Affordable AC Service in Jumeirah
Affordable AC Service in Jumeirah 2
Affordable AC Service in Jumeirah Dirstricts
Affordable AC Service in Jumeirah Golf Estate
Affordable AC Service in Jumeirah Hights
Affordable AC Service in Jumeirah Islands
Affordable AC Service in Jumeirah Park
Affordable AC Service in Jumeirah Village circle
Affordable AC Service in Jumeirah Village Triangle
Affordable AC Service in Knowledge Village
Affordable AC Service in Layan
Affordable AC Service in Madinat Jumeirah
Affordable AC Service in Marsa Dubai
Affordable AC Service in Meadows
Affordable AC Service in Meadows
Affordable AC Service in Mirdif
Affordable AC Service in Motor City
Affordable AC Service in Mudon
Affordable AC Service in Mudon villa
Affordable AC Service in Muhaisanah
Affordable AC Service in Muhaisnah 1
Affordable AC Service in Nad Al Hammar
Affordable AC Service in Nad Shamma
Affordable AC Service in Nadd Al Shiba 3
Affordable AC Service in Naif
Affordable AC Service in Oud Metha
Affordable AC Service in Palm Jumeirah
Affordable AC Service in Polo Homes
Affordable AC Service in port Saeed
Affordable AC Service in Ras Al Khor
Affordable AC Service in Ras Al Khor Industrial
Affordable AC Service in Sheikh Zaid Road
Affordable AC Service in Silicon Osis
Affordable AC Service in Springs
Affordable AC Service in Studio City
Affordable AC Service in Tcom city
Affordable AC Service in The Garden Dubai
Affordable AC Service in The Greens
Affordable AC Service in The Lakes
Affordable AC Service in Trade Centre 1
Affordable AC Service in Trade Centre 2
Affordable AC Service in Umm Al Sheif
Affordable AC Service in Umm Al Sheif
Affordable AC Service in Umm Hurair 1
Affordable AC Service in Umm Ramool
Affordable AC Service in Umm Suqeim 1
Affordable AC Service in Umm Suqeim 3
Affordable AC Service in Umm Suqiem
Affordable AC Service in Wadi Alamardi
Affordable AC Service in Warsan
Affordable AC Service in Za'abeel
Affordable AC Service in Dubai
Affordable Ac Repair in Abu Hail
Affordable Ac Repair in Al Awir 1
Affordable Ac Repair in Al Bada
Affordable Ac Repair in Al Baraha
Affordable Ac Repair in Al Buteen
Affordable Ac Repair in Al Dhagaya
Affordable Ac Repair in Al Furjan
Affordable Ac Repair in Al Garhoud
Affordable Ac Repair in Al Hamriya Dubai
Affordable Ac Repair in Al Hamriya Port
Affordable Ac Repair in Al Hudaiba
Affordable Ac Repair in Al Jaddaf
Affordable Ac Repair in Al Jafiliya
Affordable Ac Repair in Al Karama
Affordable Ac Repair in Al Khabisi
Affordable Ac Repair in Al Khwaneej
Affordable Ac Repair in Al Mamzar
Affordable Ac Repair in Al Manara
Affordable Ac Repair in Al Mankhool
Affordable Ac Repair in Al Mizhar
Affordable Ac Repair in Al Mizhar
Affordable Ac Repair in Al Muraqqabat
Affordable Ac Repair in Al Murar
Affordable Ac Repair in Al Mushrif
Affordable Ac Repair in Al Muteena
Affordable Ac Repair in Al Quoz
Affordable Ac Repair in Al Qusais
Affordable Ac Repair in Al Raffa
Affordable Ac Repair in Al Ras
Affordable Ac Repair in Al Rashidiya
Affordable Ac Repair in Al Rigga
Affordable Ac Repair in Al Sabkha
Affordable Ac Repair in Al Safa
Affordable Ac Repair in Al Safa 1
Affordable Ac Repair in Al Safa 2
Affordable Ac Repair in Al Safouh
Affordable Ac Repair in Al Satwa
Affordable Ac Repair in Al Shindagha
Affordable Ac Repair in Al Twar
Affordable Ac Repair in Al Waha
Affordable Ac Repair in Al Waheda
Affordable Ac Repair in Al Warqa
Affordable Ac Repair in Al Wasl
Affordable Ac Repair in Arabain Ranches
Affordable Ac Repair in Business Bay
Affordable Ac Repair in Discovery Gardens
Affordable Ac Repair in Downtown Dubai
Affordable Ac Repair in Dubai Internet City
Affordable Ac Repair in Dubai Investment Park 1
Affordable Ac Repair in Dubai Investment Park 2
Affordable Ac Repair in Dubai lifestyle city
Affordable Ac Repair in Dubai Marina
9/Affordable Ac Repair in Dubai Media City
Affordable Ac Repair in Dubai production city
Affordable Ac Repair in Dubai Sports City
Affordable Ac Repair in Elite Residence
Affordable Ac Repair in Emirates Hill
Affordable Ac Repair in Falcon City
Affordable Ac Repair in Green Community
Affordable Ac Repair in Hatta
Affordable Ac Repair in Hor Al Anz
Affordable Ac Repair in Hor Al Anz East
Affordable Ac Repair in Jebel Ali
Affordable Ac Repair in Jewel Marina Dubai
Affordable Ac Repair in Jumeira
Affordable Ac Repair in Jumeirah
Affordable Ac Repair in Jumeirah 2
Affordable Ac Repair in Jumeirah Dirstricts
Affordable Ac Repair in Jumeirah Golf Estate
Affordable Ac Repair in Jumeirah Hights
Affordable Ac Repair in Jumeirah Islands
Affordable Ac Repair in Jumeirah Park
Affordable Ac Repair in Jumeirah Village circle
Affordable Ac Repair in Jumeirah Village Triangle
Affordable Ac Repair in Knowledge Village
Affordable Ac Repair in Layan
Affordable Ac Repair in Madinat Jumeirah
Affordable Ac Repair in Marsa Dubai
Affordable Ac Repair in Meadows
Affordable Ac Repair in Meadows
Affordable Ac Repair in Mirdif
Affordable Ac Repair in Motor City
Affordable Ac Repair in Mudon
Affordable Ac Repair in Mudon villa
Affordable Ac Repair in Muhaisanah
Affordable Ac Repair in Muhaisnah 1
Affordable Ac Repair in Nad Al Hammar
Affordable Ac Repair in Nad Shamma
Affordable Ac Repair in Nadd Al Shiba 3
Affordable Ac Repair in Naif
Affordable Ac Repair in Oud Metha
Affordable Ac Repair in Palm Jumeirah
Affordable Ac Repair in Polo Homes
Affordable Ac Repair in port Saeed
Affordable Ac Repair in Ras Al Khor
Affordable Ac Repair in Ras Al Khor Industrial
Affordable Ac Repair in Sheikh Zaid Road
Affordable Ac Repair in Silicon Osis
Affordable Ac Repair in Springs
Affordable Ac Repair in Studio City
Affordable Ac Repair in Tcom city
Affordable Ac Repair in The Garden Dubai
Affordable Ac Repair in The Greens
Affordable Ac Repair in The Lakes
Affordable Ac Repair in Trade Centre 1
Affordable Ac Repair in Trade Centre 2
Affordable Ac Repair in Umm Al Sheif
Affordable Ac Repair in Umm Al Sheif
Affordable Ac Repair in Umm Hurair 1
Affordable Ac Repair in Umm Ramool
Affordable Ac Repair in Umm Suqeim 1
Affordable Ac Repair in Umm Suqeim 3
Affordable Ac Repair in Umm Suqiem
Affordable Ac Repair in Wadi Alamardi
Affordable Ac Repair in Warsan
Affordable Ac Repair in Za'abeel
Affordable Ac Repair in Dubai

Major Key Services list: Affordable Ac Services in Dubai
Mitsubishi Ac Installation in Dubai                                            AC Installation in DIP                                                            Mitsubishi Ac Supply in Dubai
Mitsubishi AC Installation in Green Community                    AC Installation in Dubai Investment park                        Mitsubishi Ac Maintenance in Dubai
Duct Cleaning in Dubai                                                                Home Painting in Dubai                                                        Mitsubishi Ac maintenance in Al Quoz
Lighting work in Dubai                                                                Ac Installation in Karama Dubai                                          Mitsubishi Ac Repair in Dubai
Mitsubishi Ac Installation in Bur Dubai                                      Mitsubishi   Ac Maintenance in Karama Dubai                    Mitsubishi Ac maintenance in Discovery Garden
Mitsubishi Ac Maintenance in Bur Dubai                                  Mitsubishi Ac Maintenance in Burjman                                  Mitsubishi   Air conditioning store in Dubai
Mitsubishi Ac Service in Burjman                                                Mitsubishi Ac Supply & Installation in karama                     Mitsubishi AC Installation in Al Furjan
Mitsubishi Ac Supply & Installation in Bur Dubai                    Mitsubishi AC Maintenance in Dubai                                     AC Installation in Al Furjan
Home Painting in Dubai                                                                 Painting Contracting in Karama                                            AC Supply & Installation in Al Furjan
Mitsubishi HVAC Installation                                                       Mitsubishi Ac Maintenance Al Furjan                                     AC Supply and Maintenance Dubai
Mitsubishi Ac Repair Dubai                                                           Mitsubishi Chiller Maintenance Dubai                                    Top 10 Ac Service Companies in Dubai
Mitsubishi Electric Breakdown                                                      Mitsubishi Water Leakage Service in Dubai                          Water Heater Supply and Installation
Fire Alarm Installation                                                                     Exhaust Fan Installation                                                          Sprinkler Replacement
Mitsubishi AC Repair Service                                                         Mitsubishi HVAC Unit                                                              Mitsubishi Split Unit
Mitsubishi AC Installation Service                                                Mitsubishi Air Condition AMC Service                                    Mitsubishi Multi Split VRF
General Maintenance Service                                                        General Cleaning Service and Fix                                           Monthly Maintenance Service Contract
Call on Base Service Agreement                                                    Mitsubishi Water Fan Coils Unit A/C                                       Compressor, Motor and PCB Replacement
Replacement Spare Part in Dubai                                                 Annual Maintenance Agreement Service                                Emergency Breakdown Attending Service
Mitsubishi Ducted Split Air Condition                                          Planned Preventative Maintenance Service                           Monthly Maintenance Service Contract
Mitsubishi Cassette Type Air Condition                                       Mitsubishi Package Unit Air Conditioner                                  Compressor, Motor and PCB Replacement
Mitsubishi Ceiling AC Split & Window AC                                   Mitsubishi Centralized Air Conditioning                                    Emergency Breakdown Attending Service
class="content-area primary">


---

Major Areas of Affordable Air Condition Services in Dubai:

Affordable Air Con. Core Services by Big Brothers Technical Services: